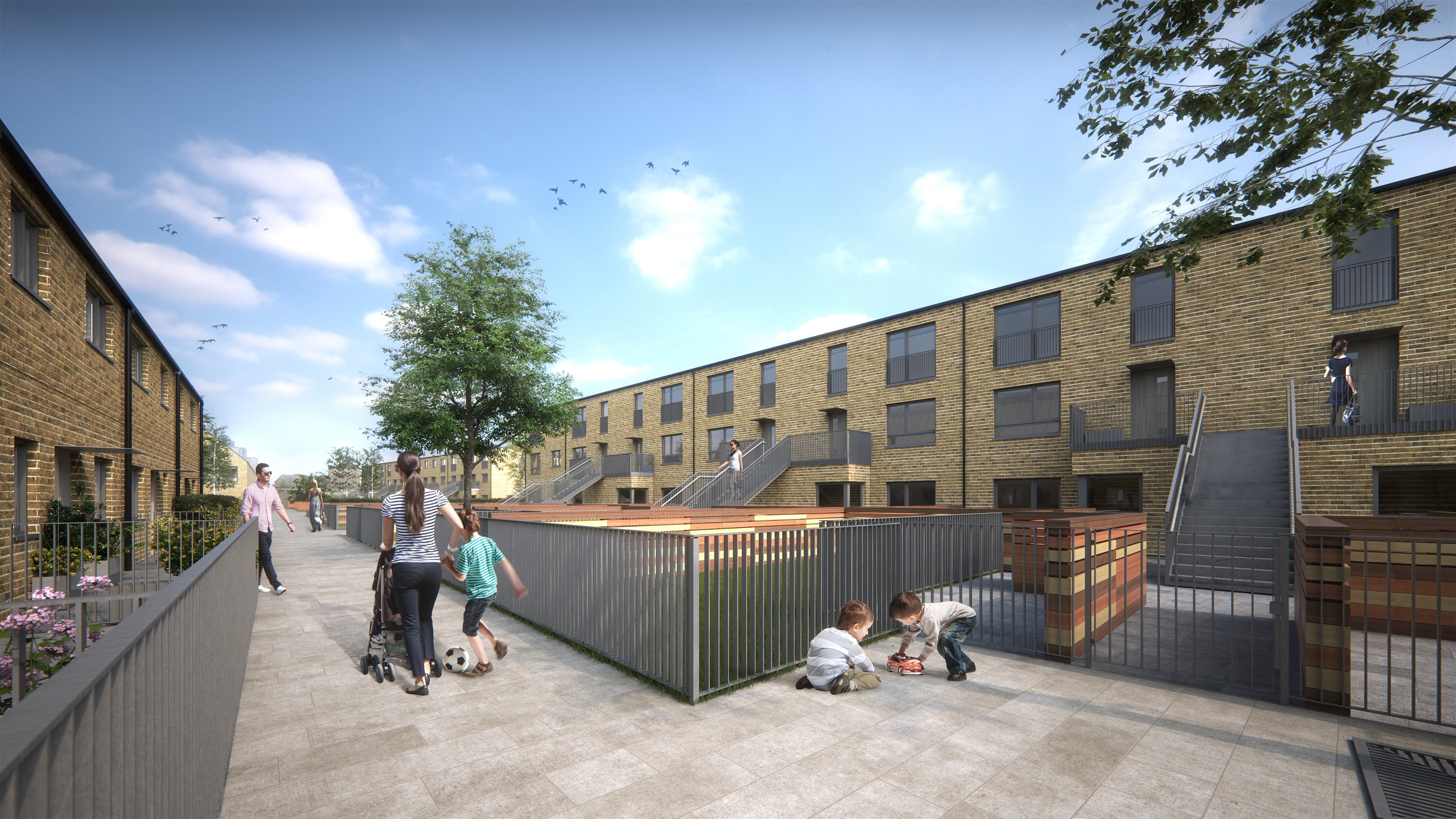 Port of Leith Housing Association (PoLHA) and the City of Edinburgh Council have started work on the Leith Fort housing development, with the first homes due to complete in 2017.
A total of 94 new homes will be built on the former 18th century Leith Fort site, 62 of which will be owned by PoLHA and available for mid market rent and 32 units will be owned by the council for social rent.
The new properties have been modelled on the Edinburgh colonies concept and are a mix of one, two, three and four bedroom homes. A particular feature of this development is that all homes have access to private south west facing gardens. There is also parking provision within the site and a communal landscaped area.
As energy consultants, Carbon Futures are working as part of the project design team from the outset to develop an energy and sustainability strategy for the development. Our focus will be to develop an enhanced fabric strategy through increased levels of insulation minimising heat loss.
By adopting a fabric first approach, the building design will maximise the performance of components and materials that make up the building fabric resulting in reduced capital and operational costs, improved energy efficiency and a reduction in carbon emissions.
The main contractor is CCG (Scotland) Ltd and the development is being funded by PoLHA, the council and the Scottish Government. At completion, the development will achieve Bronze level for sustainability under Section 7 of the Scottish Building Regulations.