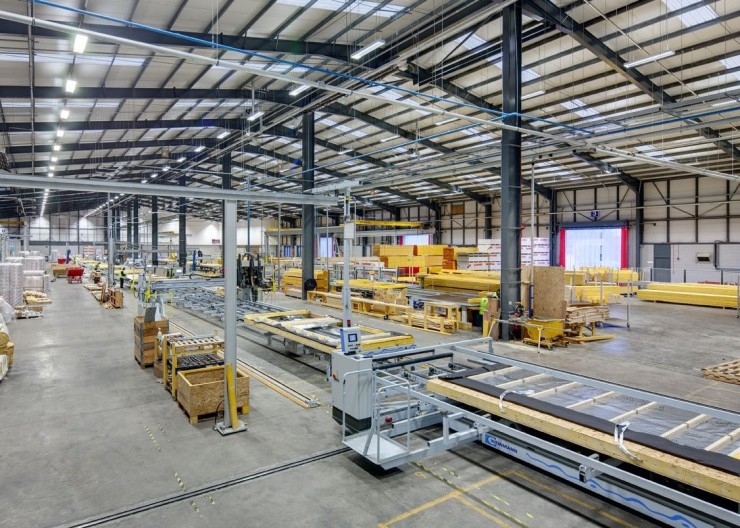 Carbon Futures are delighted to be working with CCG OSM Ltd to further enhance their Off-Site Manufactured Timber Frame System.
Carbon Futures will work with CCG OSM's design team to further enhance the company's 'iQ System' by producing bespoke PSI-values for their preferred methods of construction. This process will involved working closely with the company's procurement teams to review various aspects of the building fabric from material specification to U-value performance resulting in a highly efficient and cost-effective fabric design.
CCG OSM represents a £12 million investment by CCG (Scotland) Ltd in the delivery of a new centre of 'Off-Site' manufacturing excellence. Extending to 130,000 square feet, with a manufacturing capability of up to 3000 units per annum, this semi-automated production hub offers the construction market complete flexibility in the delivery of timber systems, from a structural kit to closed panel solutions inclusive of insulation, internal wall linings, windows, doors and external claddings.
Factory controlled conditions and precision engineering guarantee consistent quality, with greater tolerances determined by fewer panels, junctions and thermal bridges ensuring better air-tightness and improved thermal efficiency.