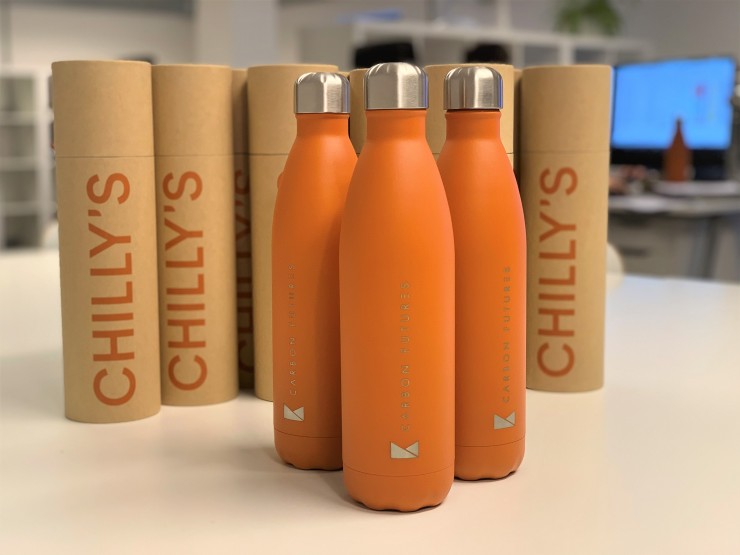 We are delighted to take delivery of our branded reuseable metal water bottles to further improve the company's environmental footprint.
Each staff member has been provided with a Chilly's reusable metal bottle to help reduce our reliance on single-use plastic, one of a number of steps the company are taking to promote awareness of our collective environmental footprint.
Andrew Money, director, commented: "This is one of a number of steps we've taken to reduce our environmental footprint. Providing all staff members with a reusable water bottle will help us to reduce the amount of single-use plastic in the workplace. Combined with our recycling policy, this step will help to further reduce our enviornmental footprint which should be a key priority for all organisations."