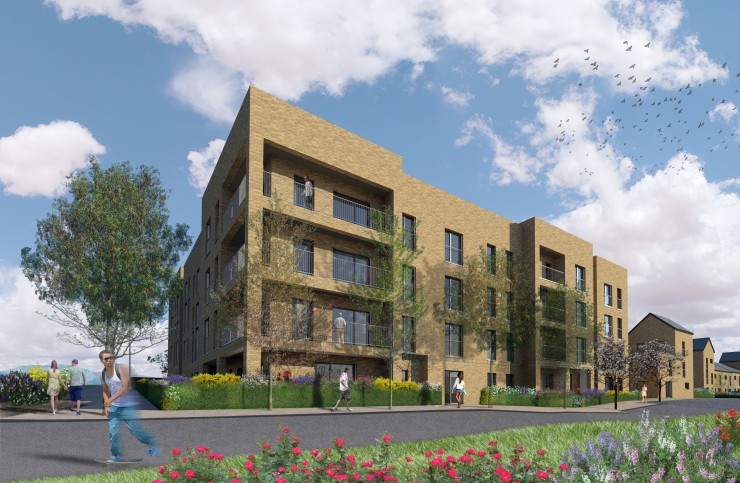 Carbon Futures have been appointed as Energy and Sustainability Consultants for a large-scale regeneration project in North Sighthill, Edinburgh for 21st Century Homes.
The North Sighthill project aims to deliver regeneration through the delivery of well designed housing, high quality public realm, a mix of housing tenures, 250sqm of commercial / retail space, support for jobs and wider community benefits.
Carbon Futures were involved in the development of a fabric first approach which includes high levels of thermal insulation and air tightness which will to minimise the demand for heating and help occupiers to keep their energy costs low.
The affordable housing element of the project was granted by Planning on 21 October 2015. Designed by Anderson Bell + Christie Architects, proposals include 184 affordable housing units for the Council, a 250sqm ground floor commercial shell and approximately 132 housing units for private sale.
The project will delivered on site by Keepmoat Regeneration Ltd with a total of 316 homes to be provided within four and a half years.
Carbon Futures are delighted to add North Sighthill to a growing list of large-scale regeneration developments that include Anderston Regeneration & Laurieston Regeneration (Glasgow), Granton Harbour (Edinburgh), and Summerhill (Aberdeen).
We look forward to working as part of the project design team.