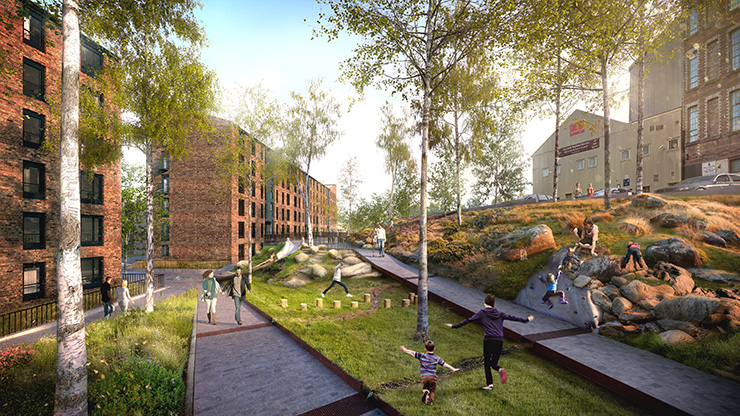 Carbon Futures have been appointed as energy consultants for the final two phases of the award winning Anderston Regeneration development in Glasgow.
Designed by Collective Architecture for Sanctuary Scotland Housing Association, the final phase of the development will consist of 206 new build flats, with a mixed tenure of social rent, mid-market rent and shared equity and will complete the overall masterplan for the regeneration of Anderston.
This city centre area of Glasgow has undergone significant redevelopment over the past 8 years, and the completed masterplan will provide over 500 new homes for existing residents, replacing outdated and substandard housing stock.
The final phase will be constructed using CCG's advanced off-site manufactured timber frame system which minimises the effects of cold bridging, provides greater control over air-tightness, and improves overall thermal efficiency.
Carbon Futures have been tasked with developing a low carbon strategy that will improve carbon emissions by over 21% compared with 2010 standards. We will also provide a range of energy consultancy services including design certification and energy assessment.