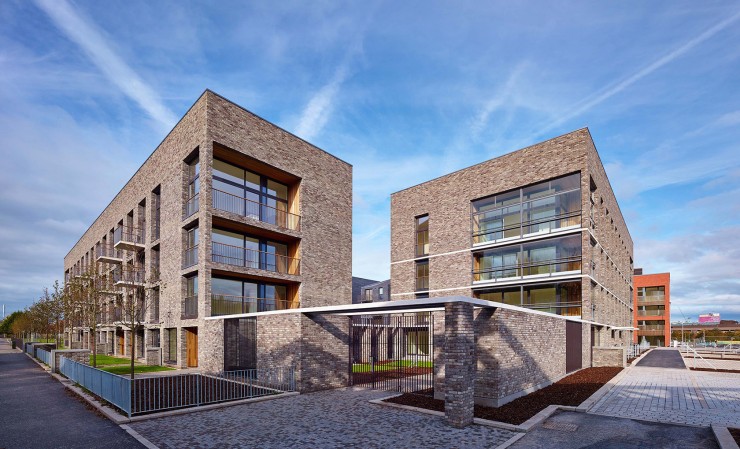 Carbon Futures are delighted to be appointed as Energy and Sustainability Consultants for the development of more than 130 new build homes in Pollokshaws, Glasgow.
The vacant land at Shawbridge Street will be developed by Urban Union, a partnership between McTaggart Construction and Robertson Group Holdings.
Pollokshaws is one of eight Transformational Regeneration Areas (TRA) in the city earmarked for regeneration as part of the Transforming Communities: Glasgow (TC: G) programme, a partnership between Glasgow Housing Association (GHA), Glasgow City Council and the Scottish Government.
The plan to build 137 new homes for sale is the latest phase of development that has already seen GHA built 140 homes for rent on the site. As well as the 140 homes for social rent, GHA have already refurbished dozens of flats in the area for mid-market rent and Loretto Housing Association, part of Wheatley Group, is also building 42 homes for social rent.
The aim of the TRA is to create a new community with mixed tenure housing coupled with community facilities. The new homes by Urban Union at Shawbridge Street will be a mix of flats and terraced homes with work scheduled to commence on site in 2018 with a 3 year build programme.
Commenting on the appointment of Carbon Futures, Neil McKay, managing director of Urban Union, said: "Sustainability is at the core of all Urban Union projects and that will remain the case at our development in Pollokshaws. Working with Carbon Futures, we will ensure that the homes we build are energy efficient and a sustainable part of the community. Once completed, the development will be a shining example of the benefits of regeneration – and we look forward to getting to work."
Following recent involvement in numerous regeneration projects throughout the country, Carbon Futures are delighted to add Shawbridge, Pollokshaws to an impressive portfolio of large-scale developments that includes Laurieston Regeneration (Glasgow), Anderston Regeneration (Glasgow), Granton Harbour (Edinburgh), North Sighthill (Edinburgh), Craigmillar (Edinburgh) and Summerhill (Aberdeen).