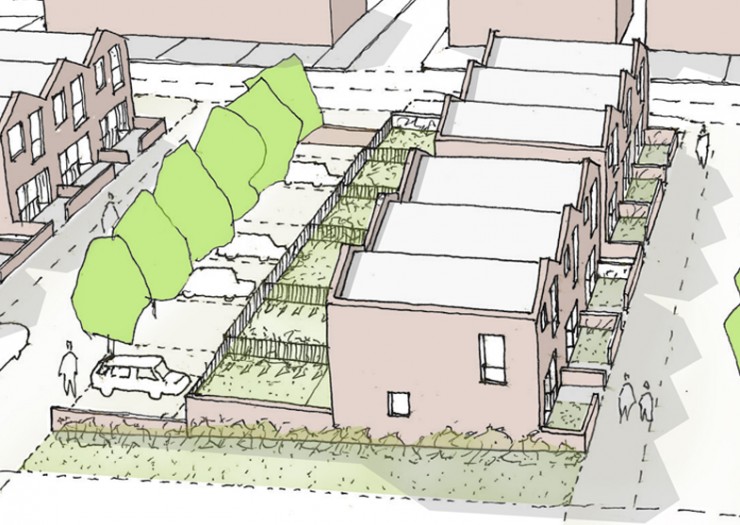 Carbon Futures have been appointed as Energy and Sustainability Consultants for the first phase of a major redevelopment scheme in Inverkeithing that will see the demolition of existing flats and the construction of up to 200 new homes over the next four years at an estimated cost of around £15 million.
Following extensive consultation with the local community, the first planning application for the regeneration project was submitted by 7N Architects for the Fraser Avenue Regeneration Project.
After a rigorous assessment process, involving the local community, Fife Council and the Scottish Government, Kingdom Housing Association was selected as the Regeneration Delivery Partner.
Proposals have been submitted to demolish 236 properties and replace them with 189 new energy efficient homes comprising of cottage flats, two-storey houses and single storey cottages.
The proposals also include three retail units, a village green area, play park and associated infrastructure to service the development.
Key objectives in the delivery of the project will include high quality housing, community participation, collaborative working and enhanced levels of sustainability.
We look forward to working with the project design team to develop an enhanced energy and sustainability strategy for the development.